Get an idea of what your Château experience could be like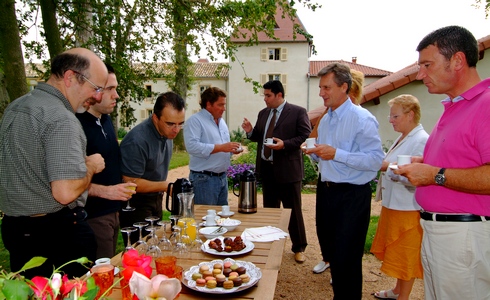 Corporate offsite in the country
Focus on your goals
Our site, in an ideal location between Lyon, Burgundy and Bresse, will enable your team to combine work with relaxation. Our large grounds with their calm and quiet atmosphere provide the opportunity to eat and work outdoors.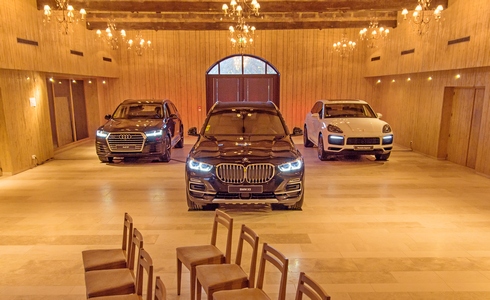 ROADSHOW
Present your new products
In the Mâconnais region, with excellent road connections, we offer a strategic location for bringing together your salespeople. Our different spaces enable you to show off your products (cars, machines, etc.) to their best advantage with the help of our technical equipment.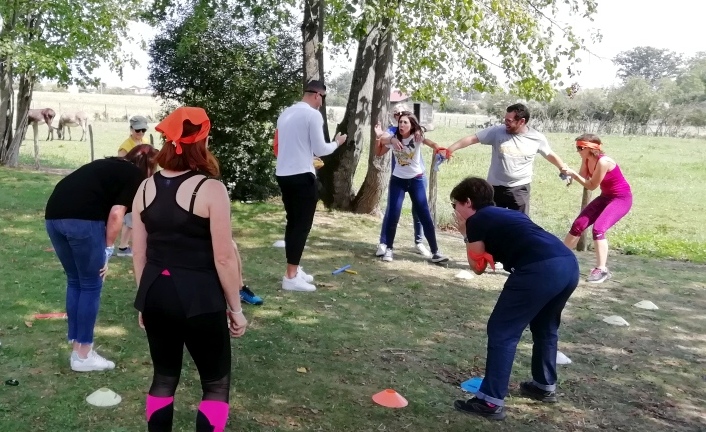 Team building & bonding
Set the stage for success
With the wide choice of activities available on our site in the Beaujolais region and near Lyon, we're sure to be able to help you meet your chosen objectives. Whether you choose something playful, sporty, creative or entertaining, every activity will be tailored to your team.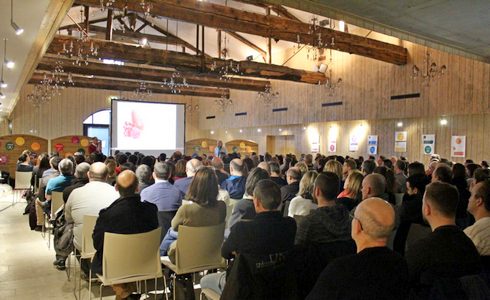 Conference
Inform and promote…
We have two large plenary rooms that allow you to seat up to 230 people for your event. Our equipment will facilitate the exchange of information between you and your guests (projectors, microphone, multimedia controls, stage, etc.).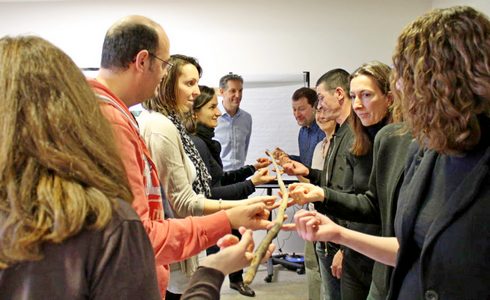 Training & corporate universities
Share your values and expertise
We provide the right environment and equipment for your team's professional development. All of our rooms can be rearranged to suit your needs (U-shape, theatre or cabaret layouts for example) and have the technical equipment you need for an optimal training session.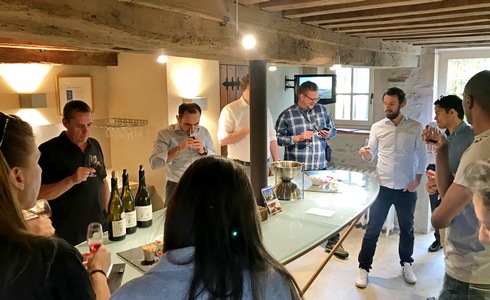 Corporate offsite & wine experience Explore the world of wine together
The Château is also a vineyard ! Wine tasting with our Cellar Master and/or activities on the theme of vines and wine: Olympics, Cooperage, etc. All designed for you to share a fantastic new experience with your teammates!